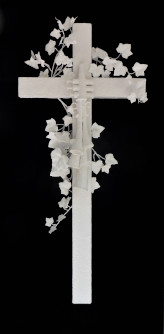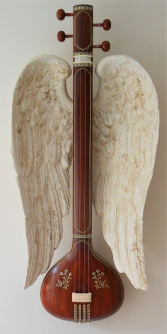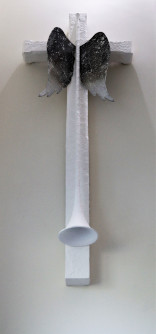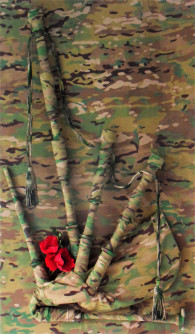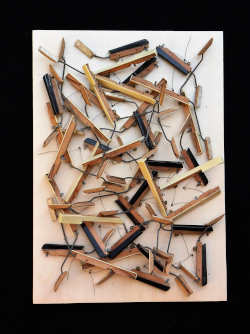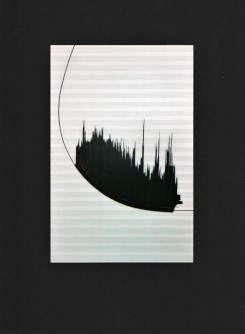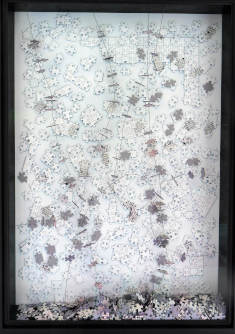 Janice Thwaites is an installation artist, who uses photography to document her work.
She has exhibited widely, exploring themes such as fertility in Angels and Mechanics, our use of animals in Dilemma and transient installations in Place to Pray and Duvet Project.
Her latest work "Silent Music" started in 2013.
Janice relocated to Oxfordshire from the Isle of Wight in 2012 where she shares studios with fellow artist George Taylor.
Janice studied at Southampton University, and is a MA Graduate from Winchester School of Art.
The work presented here is copyright of Janice Thwaites. Please contact the artist with any enquiries.
What's New
2019-2023

After working with Tchaikovsky's Swan Lake into 2019, Janice started to look at John Cage, and his "Silence" pieces and the impact he has had on so many artists. She has made four works using wire and blue gauze while listening to John Cage Sonatas and Interludes for Prepared Piano Volumes 1 & 2, with some interesting results.

During the pandemic lockdown, she began work on Puccini's Madam Butterfly. Two years' work concluded in 2021, with the construction of kimonos made from silk printed with Madam Butterfly images.

A "Silent Music" exhibition catalogue will be published in 2023.
Site last updated: 25 June 2023